Namakkal & Tiruchirappalli GA
Tiruchirappalli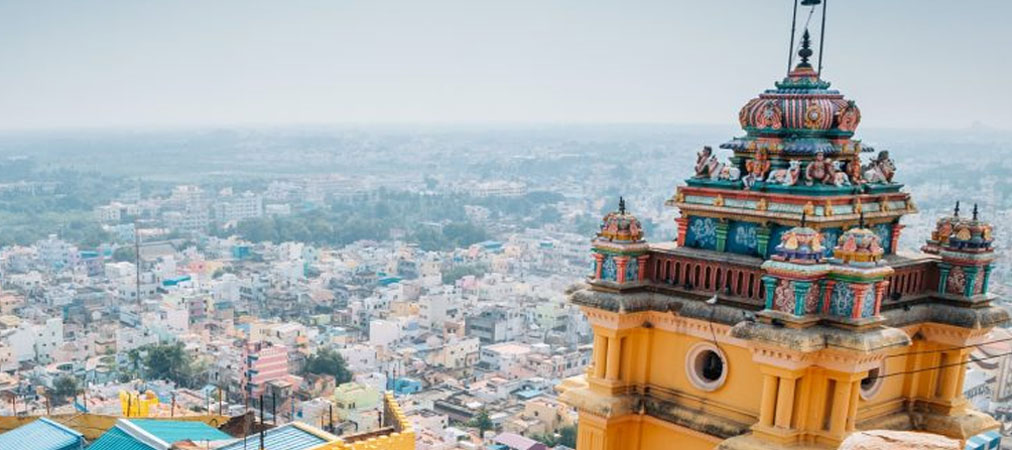 Tiruchirappalli, situated on the banks of the river Cauvery is the fourth largest city in the state of Tamil Nadu. It was a citadel of the early Cholas which later fell to the Pallavas. Trichy is a fine blend of tradition and modernity built around the Rock Fort. Apart from the Fort, there are several Temples dating back to the 1760s. The town and its fort, now in Trichy were built by the Nayaks of Madurai. This District has given great scholars and leaders whose contributions to the society have been very significant. The district is spread over an area of 4,404 square kilometres (1,700 sq mi) and had a population of 2,722,290 in 2011. Tiruchirappalli district lies almost at the exact centre of Tamil Nadu. The district has an area of 4,404 square kilometres. It is bounded in the north by Salem district, Northwest by Namakkal district, in the Northeast by Perambalur District, East by Ariyalur district and Thanjavur District, in the southeast by Pudukkottai district and Sivagangai district, in the south by Madurai district, in the southwest by Dindigul district and, in the west by Karur district.
The economy of the Tiruchirappalli district is based on agricultural products. The district also acts as a major engineering hub and fabrication centre with industries like Bharat Heavy Electricals Limited (BHEL), Ordnance Factory and other small-scale industrial units in Thuvakkudi, Ariyamangalam, Thiruverumbur industrial estates. Trichy is a well-known hub to educational institutions like IIM, NIT, BIM, Bharadhidhasan University, St. Joseph, SRM Medical College, Dhana Lakshmi medical college, MAM Institutions etc. Religious places like Srirangam & Rock fort and 1000 years old dam Kallanai makes it a famous tourist destination
Namakkal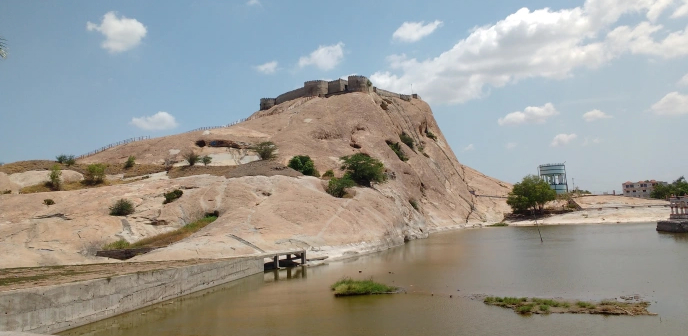 Namakkal District is a newly formed district from Salem District. It is functioning from 01-01-1997. It consists of 8 Taluks namely Namakkal. Rasipuram, Tiruchengode , Paramathi Velur, KolliHills, Sendamangalam , Komarapalayam and Mohanur. The district is bounded by salem on the north, Karur on the south, Trichy and Salem on the east and Erode on the West. The Geographical area of the district is 3368.21 Sq. Kms.
Namakkal district is also connected through major national highways like NH-44 and NH-544 known to have many industries which are engaged in power loom, automobile body building, poultry feed, sago manufacturing and rig manufacturing. The district is also one of the biggest centre for transporters in south India. Nammakal is also known as egg city being a major supplier of Poultry products (Eggs & Chicken) to all districts in Tamil Nadu and out of the state.