Banaskantha GA
GA Profile
Current Infrastructure
GA Updates
Banaskantha, Gujarat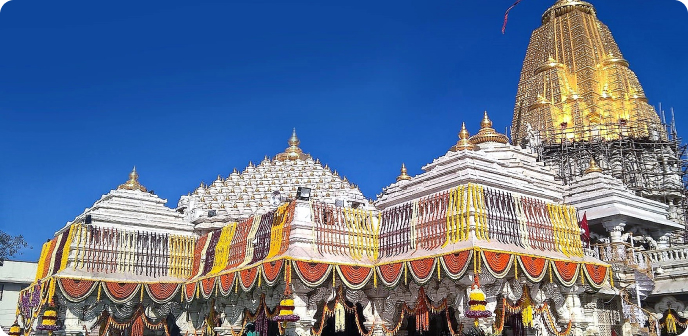 Banaskantha district is one among the thirty-three districts in the state of Gujarat. The administrative headquarters of the district is at Palanpur which is also its largest city. The district is in the Northeast of Gujarat and is presumably named after the West Banas River which runs through the valley between Mount Abu and Aravalli Range, flowing to the plains of Gujarat in this region and towards the Rann of Kutch. Banaskantha shares its borders with Rajasthan state in the North, Sabarkantha district in East, Kutch district in West and Patan district and Mehsana district in the South.
The district is primarily known for the Ambaji Temple and Balrama Temple, both of which attract a lot of tourists every year. Apart from the tourism industry, textile and mineral based industries drive a major part of the economy here. Even the agro and the food processing industries hold an important position here.
Banaskantha is the largest producer of vegetables in Gujarat, with potato being the main crop. Some other crops which are grown in the region include tobacco, castor oil, bajri and psyllium. Banaskantha district is the third largest producer of oil seeds in the State after Junagadh and Jamnagar. Bajra, Maize, Tobacco, Castor oil, Jowar, Psyllium and Potatoes are the other major crops of the district. Deesa Taluka in the Banaskantha district ranks first in India for the production of Potatoes. The district ranks next to Junagadh and Rajkot in the production of spices. The other spices produced in the district are Isabgul, Fennel, Fenugreek and Cumin and important vegetables produced in the district are Cow Pea, Beans, Tomato, Brinjal and Cabbage.
Banaskantha district has rich mineral reserves including limestone, marble, granite, building stone and china clay. Banaskantha district accounts for almost the entire marble reserves of the State of Gujarat. Danta Taluka of Banaskantha district is known for its high-quality marble production. Major Medium and Large-Scale Industries (MSI & LSI) industries in Banaskantha district are engaged in the production of granite tiles and marble blocks. The district has seven SSI clusters focused on textile (spinning and weaving of cotton textiles and khadi), diamond processing, and ceramics industry (processed Stone, marble). Out of these industrial clusters, three of the SSI clusters are located in the Palanpur taluka, two are located in Vadgam and one each is located in Danta and Deesa talukas.
As Banaskantha district is well connected with gas pipeline and CGD infrastructure is available in the neighbouring GAs, the natural gas ecosystem is fully evolved for all customer segments.
In the year 2016, IRM Energy Limited received the authorization for development of City Gas Distribution network in Banaskantha district in the sixth bidding round of PNGRB.
IRM Energy has strategically located 36 CNG stations catering to the CNG requirement of local vehicles as well as floating vehicles commuting from neighbouring districts and states as well as company has developed a complete ecosystem for CNG business development.
IRM Energy is also catering to the PNG requirement of more than 38,717 Residential customers, 162 Commercial establishments and 12 Industrial units in Banaskantha district.
IRM Energy has started its 1st EV charging station in Banaskantha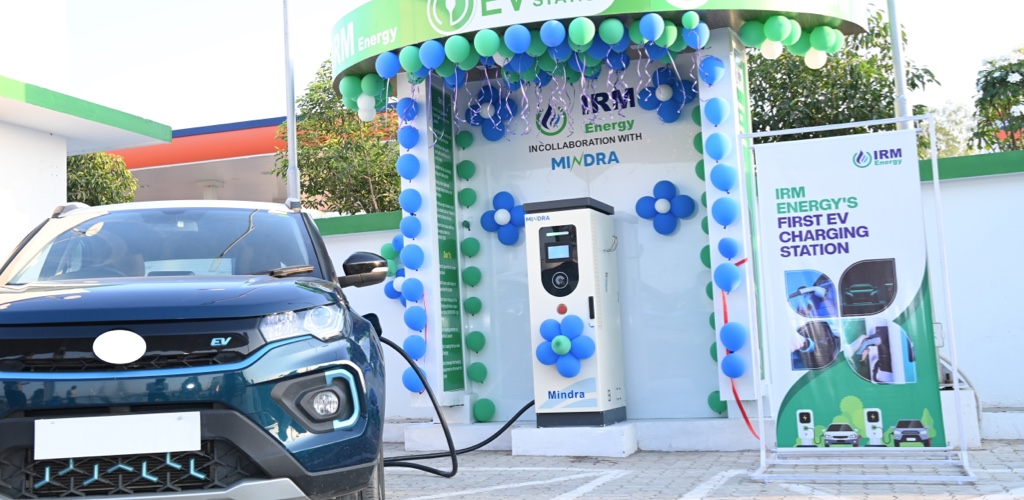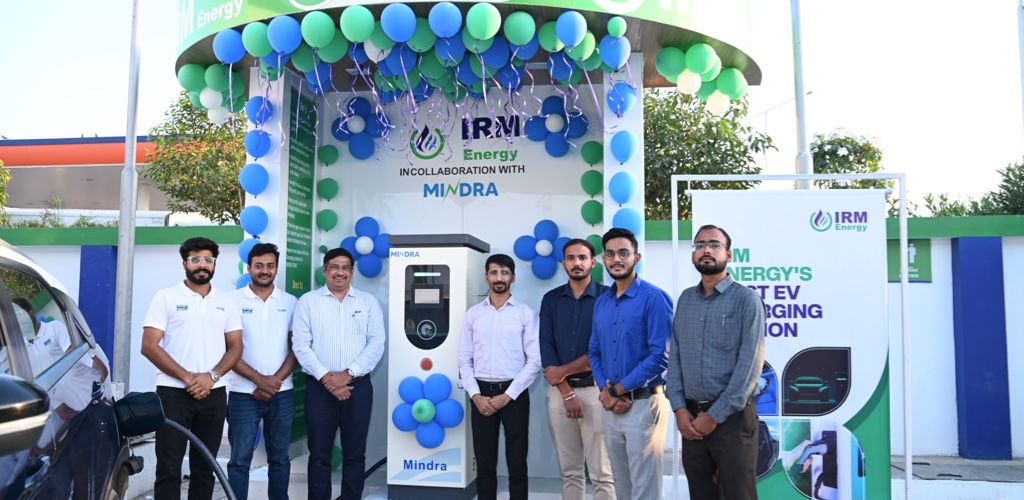 On 27th November, 2022, IRM Energy Limited, a group company of Cadila Pharmaceuticals Limited, has launched its first Fast EV DC Charging Station ("EV Charging Station") in collaboration with Mindra EV Pvt Ltd in its newly commissioned MEGA CNG DODO Station near Rampura Chowkdi in Palanpur, Banaskantha.
This EV Charging Station will provide EV owners in and around Banaskantha with best-in-class fast charging options and the Customers have the option of easy digital payment. This step of IRMEL towards providing charging infrastructure for electric mobility is in line with the company's vision and commitment to become an integrated value drive energy enterprise and cater to the energy needs of its customers at large by offering clean and green fuels.
Commissioning of 36th CNG Station at Banaskantha GA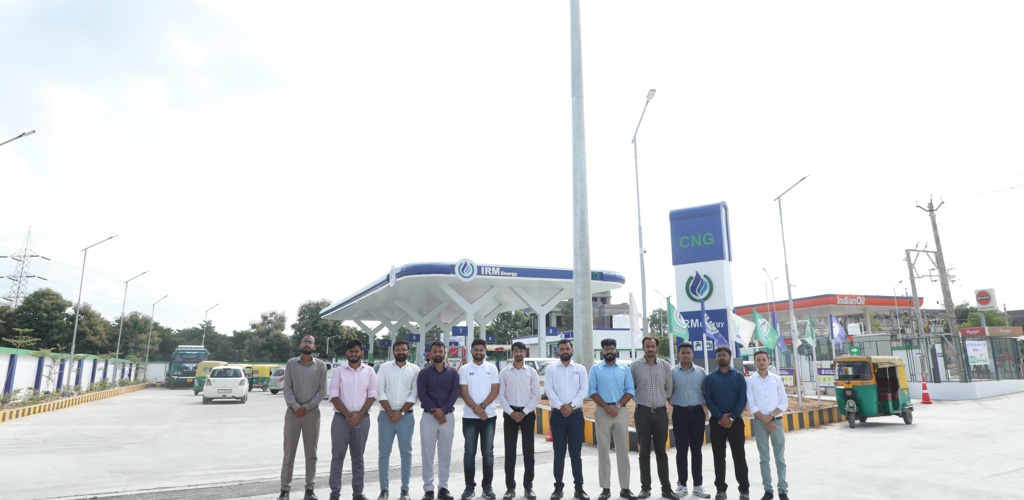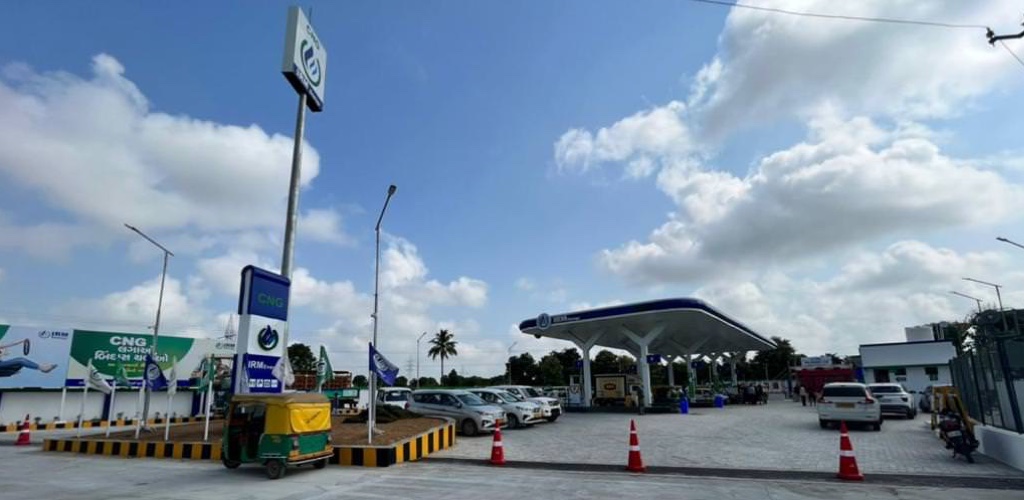 On September 26, 2022, IRM Energy's 36th CNG Station of Banaskantha GA has been successfully commissioned and commercialised. This station has been setup as Online cum Mother CNG Station at M/s Shiv CNG Pump Co., Palanpur, a DODO Modality, located near RTO Office Palanpur, side by Palanpur Ambaji Highway (Part of National Highway 58). This Station is equipped with Heavy Transport Vehicle (Bus/Trucks) filling facility along with Car and Auto fill facilities. With high Compression capacity the CNG station is capable to smoothly cater to the heavy CNG demand even during peak hours. Company has also setup 2 points for Mobile cascade filling at this CNG station.